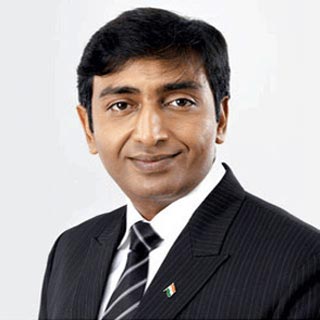 Vneet S. Jaain
CEO, Adani Power
The Indian economy has continued to grow strongly despite a tough external situation and disruptive changes in the economic system, and reaffirmed its resilience and a deeply ingrained drive for progress. Over the coming years, it is forecast to continue growing strongly, on the path to becoming one of the top five global economies. The demand for electricity, linked inextricably to the economy, is also expected to strengthen, as the Governments mission of 'Power for All' comes to fruition and the industrial engine fires on all cylinders.
As India's leading private sector power producer, we find this scenario to be exciting and invigorating. The major challenges that we have faced in the past, from inadequate domestic coal availability to under-recovery of higher fuel costs, have been addressed through perseverance and firm conviction.
Looking ahead, Personnel safety, Quality of operations and Maximizing value for our stakeholders will continue to be our top priority as a business. We will also continue to pursue growth opportunities both organically as well as inorganically.
As an organisation, we are mindful of the impact of our activities on local populations and ecology. We focus on achieving sustainable growth while minimising our ecological footprint within our sphere of business.
With such clarity of purpose, it has been natural for us to imagine the impossible and deliver it. Working together as "One Adani", each one of our employees has always lived up to our values of Courage, Trust and Commitment.
I truly believe that each of us must find meaning in our work because the best work happens when you know that it's not just work, but something that will improve other people's lives. This is what drives each of us at Adani Power Limited. Behind Adani Power's amazing achievements are our people. They are our most valuable asset and the foundation of all our goals. Our competitiveness and sustainable growth depends on them.
Many companies have ambitious visions. But very few have all the elements required: Talent, Tools, Technology and Tenacity. Adani Power has proven that it has all four in abundance. I can't ask for a better foundation and look forward to creating many more milestones for our nation.
Download Image