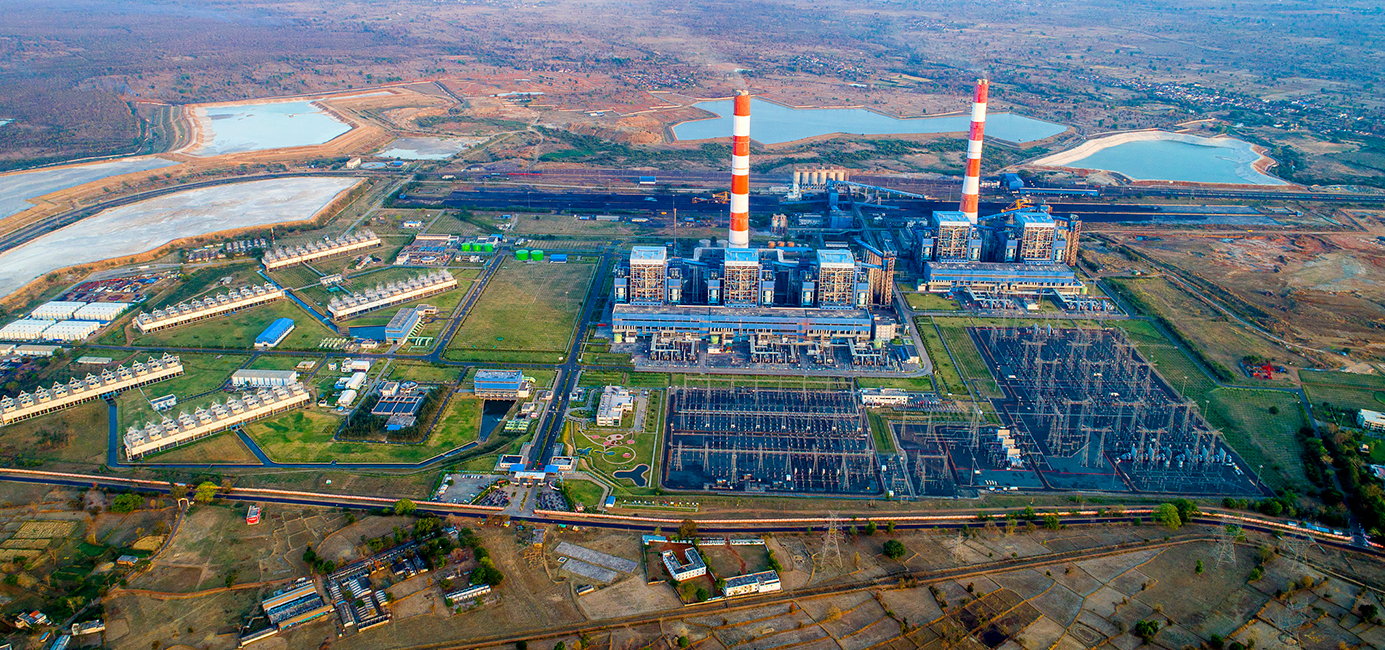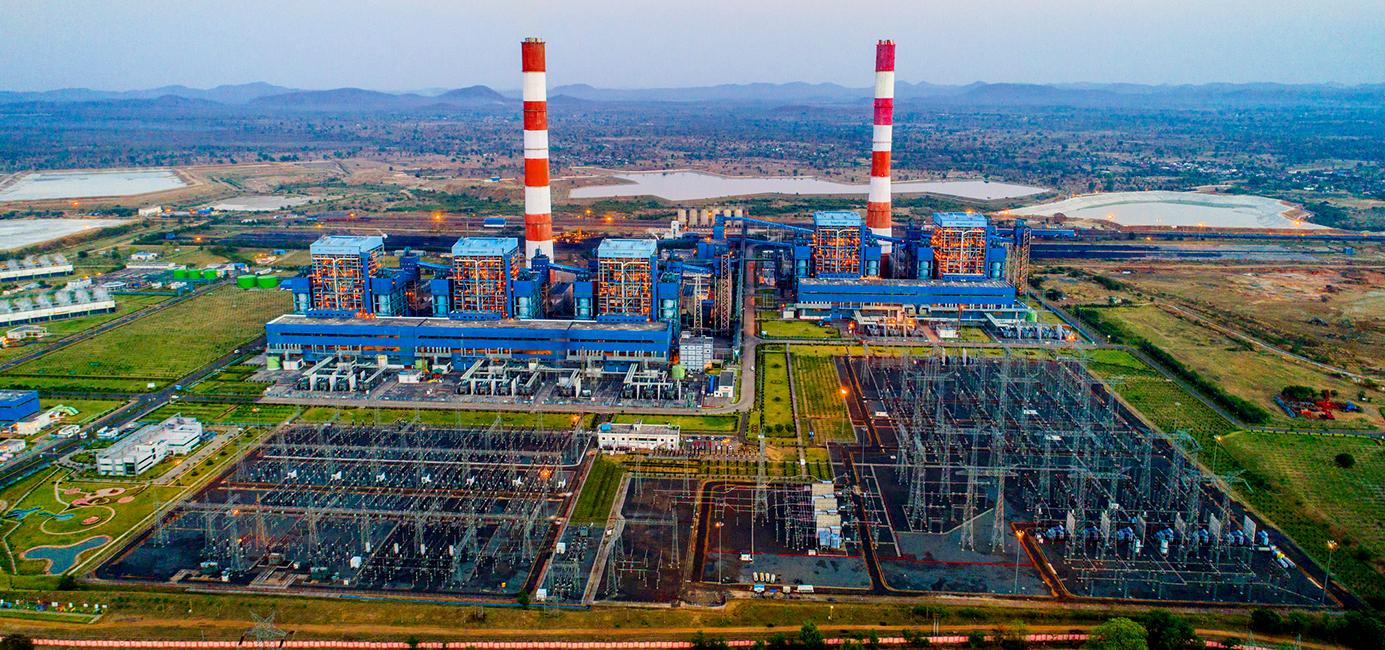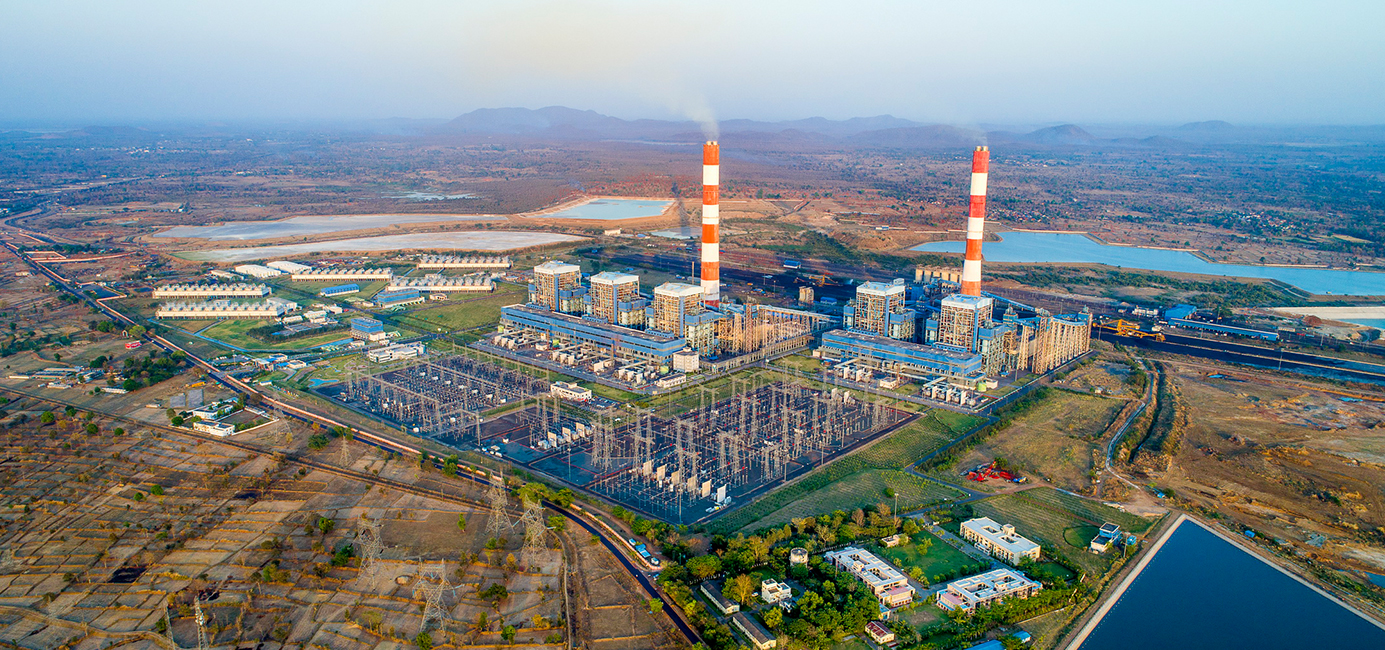 Tiroda, Maharashtra
Capacity: 3300 MW Type: Coal Based
With its total capacity of 3300 MW, Tiroda comprises of 5x660 MW units. All units at this location are of Supercritical Technology, driving efficiency in coal based power generation.
Tiroda uses latest technology for environmental management and has been registered under CDM by UNFCCC.
Adani Power Maharashtra Limited is the largest coal based Thermal Power Plant in the state of Maharashtra, India. The plant has a capacity to generate 3300 MW power through its 5 units of 660 MW capacity. The first unit of the plant was commissioned on 28th August 2012 and subsequently other units were commissioned. The plant achieved full capacity with the commissioning of Unit V on 11th October 2014.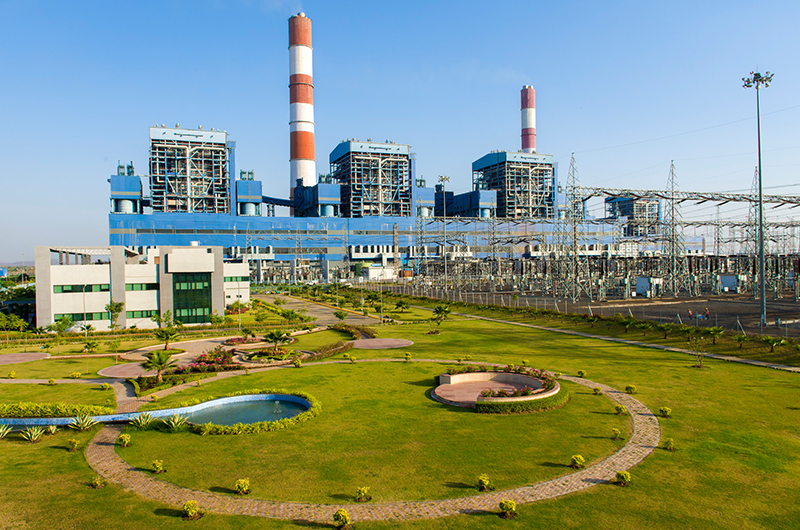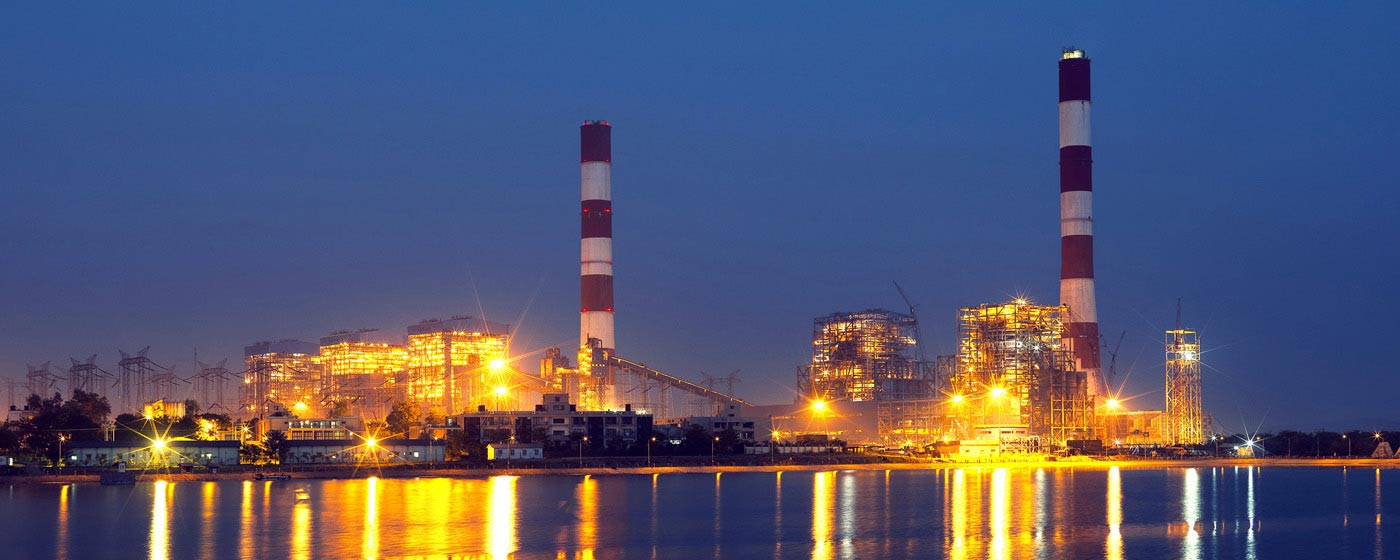 Location
The plant is located at MIDC Growth Centre, Tiroda in Dist. Gondia on Bhandara Gondia state highway (SH-249), at a distance of 125 KMs from Nagpur which has major commercial Airport. The nearest major Railhead is Gondia on Mumbai Howrah rail route at 30 KMs distance from Plant. The nearest sea port is at Mumbai at a distance of 985 KMs. The plant is located about 328.25 Meters above Mean Sea Level. The maximum ambient temperature at plant location is about 47°C and annual mean relative humidity is 58%.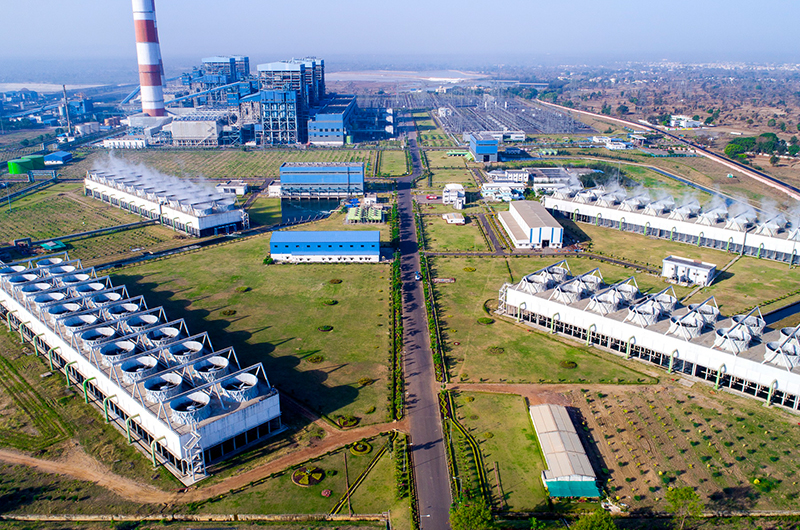 Plant Detail
Adani Power Maharashtra Limited's Tiroda Plant has the state of the art Supercritical Technology which is fuel efficient and environment friendly. This is a coal based super critical thermal power plant which operates at pressure & temp of 254Kg/cm2 & 571 degrees centigrade. The TG is a three cylinder tandem compound, four exhausts, condensing reheat turbine, Static excitation & hydrogen cooled generator with 22KV stator voltage, DEH system designed & installed for high operating efficiencies, maximum reliability and smooth operation.
The plant is located on 454.86 hectares of land which houses the major equipment such as boilers, turbines, generators, transformers, switchyards, cooling towers, coal handling plant, ash handling plant, CW pump house, track hopper, wagon tippler, reservoirs, ESP, WTP, Ash dykes etc. For uninterrupted coal supply, we have Rail under Rail (RUR) on the busiest Mumbai- Howrah rail route.
Power Evacuation
The plant has long term PPA with Maharashtra State for 3085 MW. is evacuated through one dedicated 400KV double circuit 219KM Tirora-Warora transmission line and two 765 KV Tiroda-Aurangabad 630KM long transmission line.
Achievements
The plant has achieved the highest level of operational excellence through business process transformation initiative setting highest benchmark in operational efficiency parameters. The highest standards of safety and housekeeping are being maintained at plant which has enabled APML bag the following recognitions:
5S Par excellence Award at 3rd National Conclave- NCQC15 in November, 2015.
One Gold & two silver Awards at VCCQC15 in December, 2014.
Four Green Triangles accreditation during Safety Rating Survey by National Safety Council in May 2015.
Green Tech Safety Award 2014 in Gold Category for Best practices and innovative safety systems.
Prashansa Patra in recognition of Developing & Implementing Effective Management System & Procedures and Achieving Good Performance in OHS.
Best Safety Practices 2014 from National Safety Council in October, 2015.
Commendation Certificate from the Institution of Engineers (India) Limited for adopting best safety practices.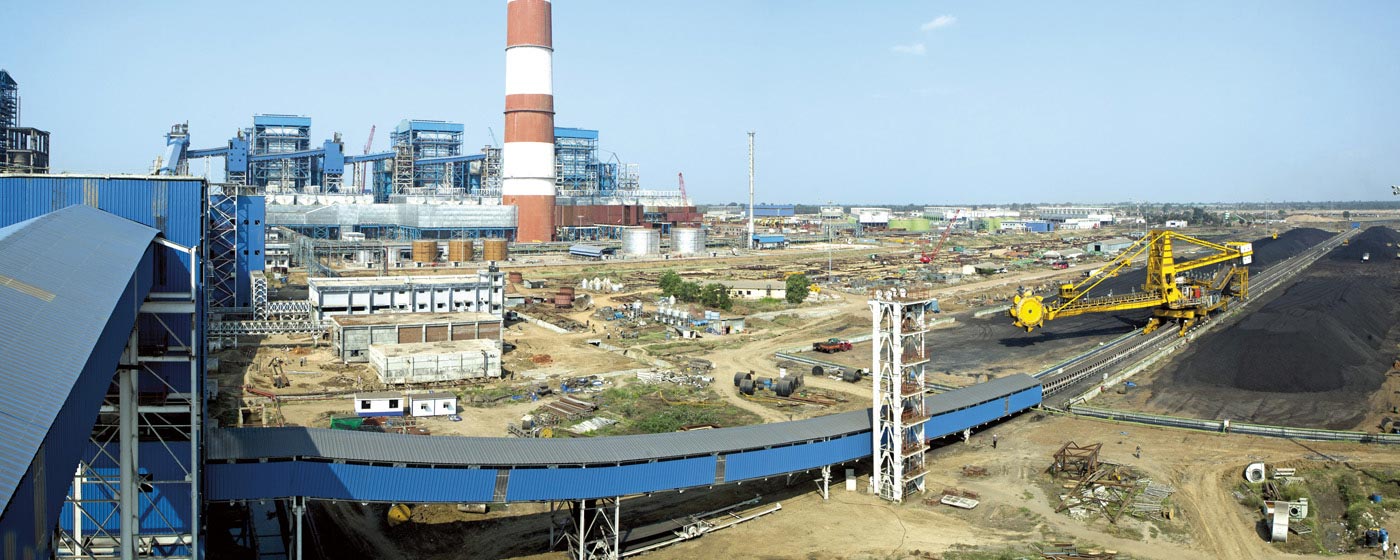 Fuel
The fuel requirement of the plant is presently met through sourcing of domestic coal upto 10.75 MTPA under Fuel Supply Agreement with subsidiary of Coal India Ltd. Balance requirement is met through coal available under E-auction from various subsidiaries of Coal India Ltd. and import.
Water
The plant has water requirement of 70 Million cubic meter per annum which is sourced from nearby Wainganga river. The makeup water pump house installed by APML on river Wainganga draws water from the source. APML has laid 2 pipes of 9 Kms length each along the route to ensure uninterrupted supply of water to four reservoirs 16, 39, 33 & 23 hectares each at plant location. The water from the Wainganga river caters the water requirement to plant mainly for condenser cooling, various plant process and for domestic use. Induced draft cooling towers are installed to cool the circulating water for reuse. Entire plant is designed on zero discharge philosophy.
Ash Management
APML has undertaken numerous initiatives towards Fly Ash utilisation generated during the power generation process. Despite major challenges such as non-availability of Lime Stone nearby which restricts cement manufacturing for fly ash utilisation, APML has achieved fly ash utilisation to the tune of 48% through supply of fly ash to cement plants in the region and other initiatives such as establishment of fly ash brick plant, educating and encouraging local farmers to utilise fly ash in agriculture etc. We have installed HCSD(high concentration slurry disposal) system for 100% dry ash utilisation by creating mounds to increase ash utilization.
The plant is equipped with latest pollution control equipment such as high efficiency electrostatic precipitators- the largest in Asia, Dust extraction & Suppression system, 275 M high chimney, to limit the SPM, SOx, NOx emissions well within the prescribed permissible limits.