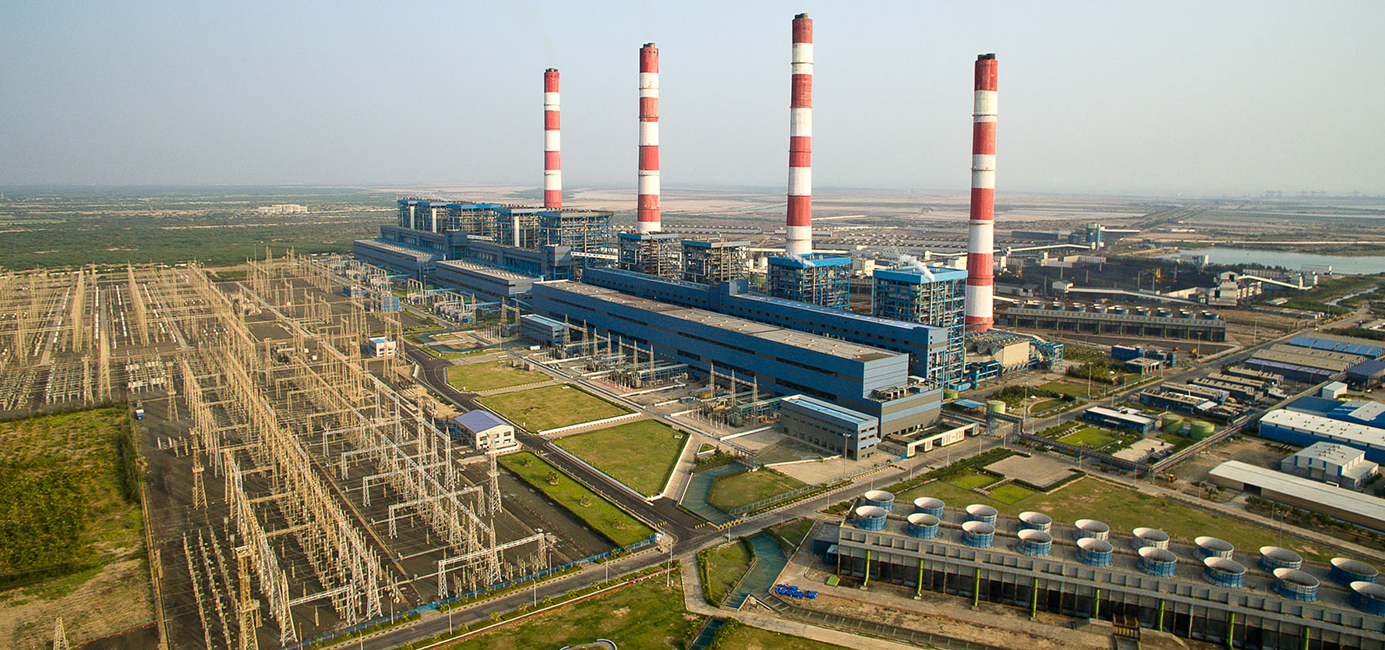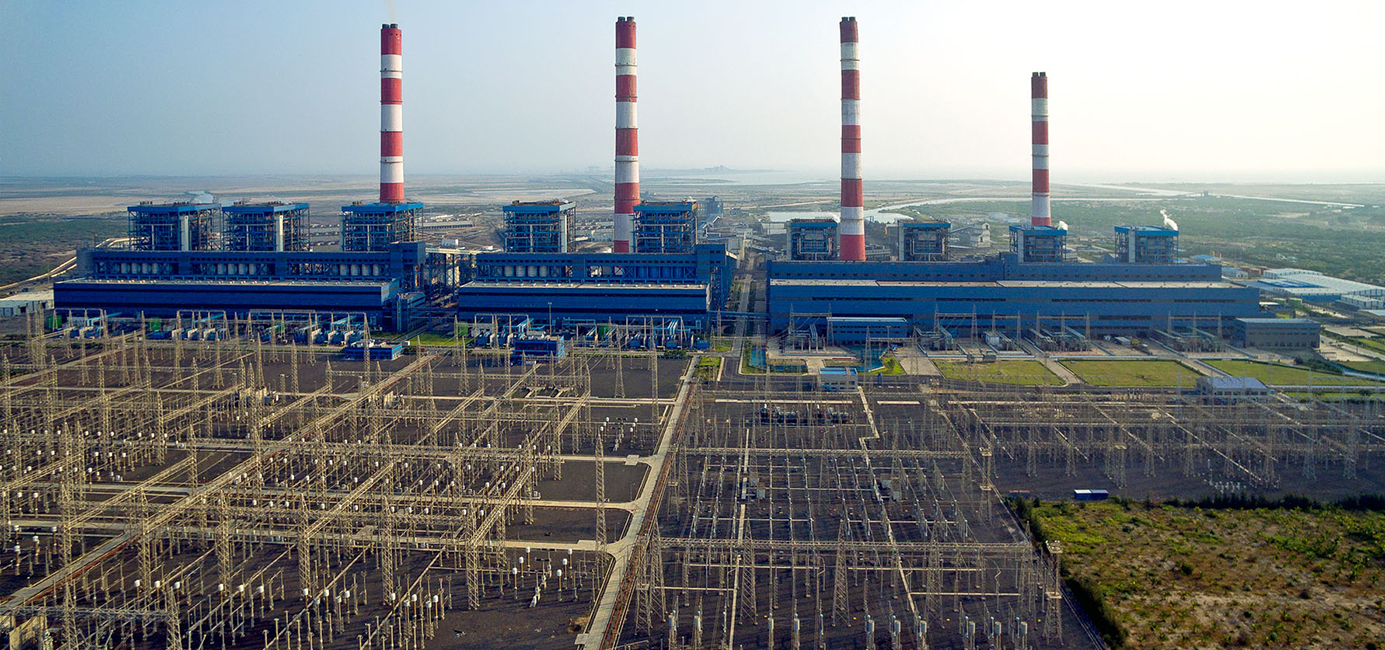 Mundra, Gujarat
Capacity: 4620 MW Type: Coal Based
Adani Power created history by synchronising the first super-critical technology based 660MW generating unit at Mundra. This is the first super-critical generating unit in India. The Mundra power project is also the fastest project implementation ever by any power developer in the country with a record completion of inception to synchronisation within 36 months. Phase III of the Mundra Project, which is based on supercritical technology, has received 'Clean Development Mechanism (CDM) Project' certification from United Nations Framework Convention on Climate Change (UNFCCC). This is the world's first thermal project based on supercritical technology to get registered as a CDM Project under UNFCCC.
Location
Adani Power Mundra is located in the Kucthh District in Taluka Mundra of Gujarat, comprising the villages of Vandh, Tunda & Siracha and is about 61 kms south of Bhuj City in Gujarat State, India. The plant is near National Highway 8A and adjacent to the sea. Kutch is a growing economic and industrial hub in one of India's fastest growing states – Gujarat. Kutch is a mineral rich region with a large reserve of Lignite, Bauxite and Gypsum among other minerals. APL, Mundra which is located in APSEZ, (Adani Port and Special Economic Zone). The site of Mundra SEZ is located in the district of Kuchchh, bordered by the northern coastline of the Gulf of Kutch. The Gandhidham railway station is located 50 km away. Mandavi airstrip (about 30 km), Kandla airstrip (about 45 km) and Bhuj Airport (about 70 km) are the airstrips/airports in the vicinity.
Plant Details
Plant capacity is 4620 MW, comprising of 9 units with 4 units of 330 MW and 5 units of 660 MW. The 330 MW units are based on sub critical technology and the 660 MW units are based on supercritical technology.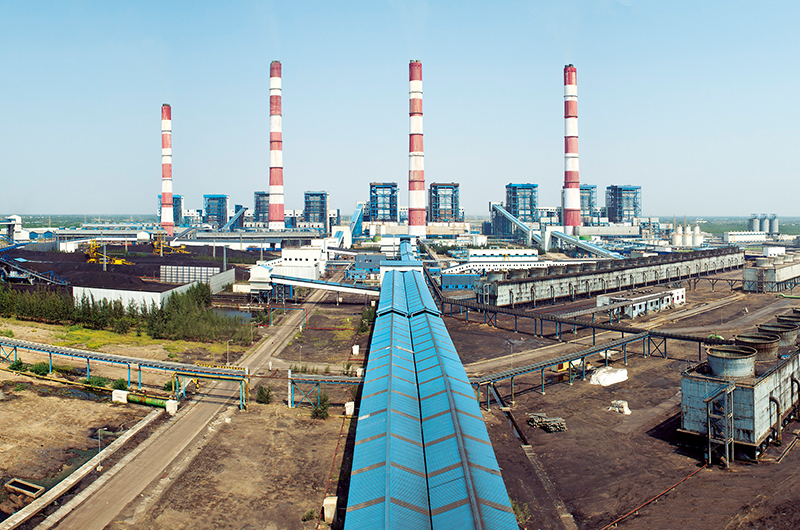 Design and development
Our Mundra plant sets global benchmarks for power producers in terms of size, efficiency and sustainability. Despite its enormous capacity, the facility stands unique in the world when compared with area per MW. Located on a very optimized layout of 734 Acres alongside auxiliaries like cooling towers, 47 MLD desalination plant and flue gas desulfurization plant. India's Central Electricity Authority allows for 0.5 Acre/MW of land, which for Mundra TPP could have meant 2310 Acres i.e. over three times its actual area.. The plant was constructed in 36 months - A record among Indian power developers. The plant was also the first to introduce the 660 MW supercritical power technology to India with the commissioning of its Unit # 5 in December 2010 following installation of four 330 MW units.
Power Evacuation, Purchase agreement
Purchase Agreement
APL's Mundra plant is having long term PPA's with Gujarat and Haryana State.
Power Evacuation
To help the state and region utilities evacuate electricity from the plant and into the grid, Adani Power had constructed two power lines. The 433 km, 400 KV transmission line to transmit 1000 MW from Mundra to Dehegam in Gujarat and the 989 km, 500 KV high voltate Direct current (HVDC) bipole line with the capacity to transmit 2500 MW from Mundra to mohindergarh in the northen state of Haryana. The latter is the first and longest HVDC system by a private player in India.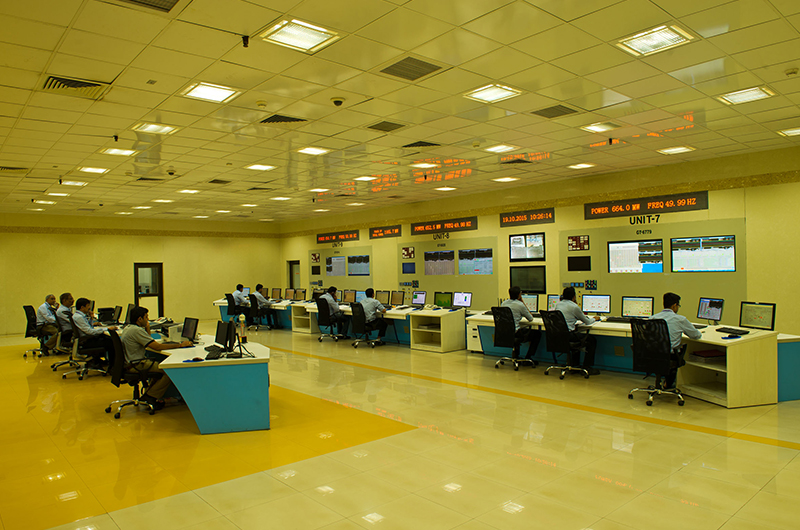 Benchmarks, Achievements
Benchmarks:
Mundra super critical units 6 & 9 achieved synchronization from boiler light up in less than 3.5 months.
Units 5 of Mundra TPP (660MW): Supercritical unit synchronized within 36 months from the inception, fastest implementation in the world.
2 super critical units (Unit-8 and Unit-9 of Mundra TPP) completed the steam blowing within 2 days from boiler light up.
Mundra unit 3,5 & 9 i.e three units at single location achieved full load operation from synchronization in less than 4 days.
NABL accredited P&M lab established at Mundra
Achievements:
Have been certified for all the three standards under the umbrella of IMS

QMS 9001:2008 certification
ISO 14001 Environmental management system
ISO 18001 certification for OSHAS

ISO 50001 Energy management system
NECA awards received from Ministry of Power and BEE for 2 subsequent years from Hon'ble President of India
Greentech safety award
Safety Innovation award
Golden Peacock award
Received 5 S certification in Excellence Category
Fuel
The fuel requirement of the plant is met majorly through sourcing of imported coal. It also has an operational Fuel Supply Agreement of 6.405 MTPA with subsidiaries of Coal India Ltd.
Water
Mundra is India's largest TPP to function off a sea-water based closed- cycle induced draft circulating cooling water system. The system draws on sea water that is recycled upto 4 times, conserving water & requiring a smaller discharge pipeline into the sea than an open- circuit cooling system.
Though seawater is used for the cooling system, other Auxillary systems use sea water purified by a reverse osmosis plant, that can produce 47 Million litres of fresh water every day. Boilers require Demineralized water that is produced in Demineralization plants : Each 660 MW Boiler can convert more than 2000 MT of water per hour into Steam that is 250 times the atmospheric pressure & at a high of 566 Deg oC steam is send to the turbine through high pressure pipes, after which it is collected & indirectly cooled in a condenser with sea water & recycled back to the boiler.
Ash Management
We established and commissioned an Ash bagging unit to achieve 100% Fly Ash utilization. For ensuring 100% utilization of Fly Ash, we have established a fine Ash bagging unit at Mundra for bagging and disposal of fly ash generated due to our process. Each machine has an operational capacity of 18 TPH and the unit operates three such machines giving it a total capacity of 54 TPH.